I absolutely love the opportunities that telepsychiatry provides for our patients! Convenience, comfort, and accessibility!
First and foremost it provides increased access to care. Finding a psychiatric provider can be very hard especially in less populated areas. Telepsychiatry allows providers from all over the country to service areas in need. Patients are then able to access care locally rather than having to travel hours for a mental health appointment.
We also offer remote telepsychiatry appointments where patients can connect with the psychiatric provider from their own home – no travel involved! Eliminating travel time for patient and provider increases the time that can be spent giving care, talking with patients, and addressing their needs.
During recent times with COVID-19, we have been able to limit the spread of infectious disease by allowing patients to meet from their own home or if coming into the office, they are still socially distanced from their provider. Less contact, less infection spread.
Telepsychiatry also allows us to include family members who may not live near you to join in a video call and provide support if needed.
Telehealth services as a whole also boast a decrease of wait times. Average wait time for patients decreased from about 30 min to only 6 min! For the provider, it eliminates added stress and distractions from being in a busy office environment and allows us to focus solely on patients, improving patient outcomes.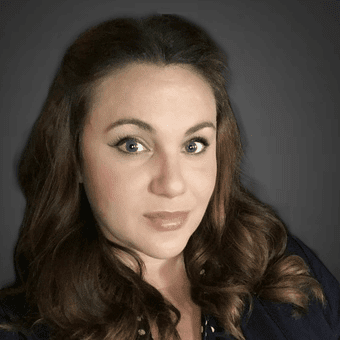 Kate Nesbitt, APRN, PMHNP-BC
Call 785-825-7251 to schedule!