Our BRAND NEW Community Outreach service is designed to improve and extend healthcare accessibility to everyone within Saline County. We collaborate with local community partners to provide healthcare education, special health services that are aimed at a single demographic or that impact a larger population, and basically whatever health services the community is needing, brought directly to them. They are a team that looks forward to getting out of the office and meeting the community wherever they are!
For example, you may have seen them driving all around Salina and the rural parts of the county in a purple and white van. They are the group that has been planning and bringing COVID-19 vaccination events to the community. While they plan to continue COVID-19 testing and vaccinations as long as there is a pandemic, they will be partnering with community groups and business to bring more health services directly where they are needed. Examples of services they provide are: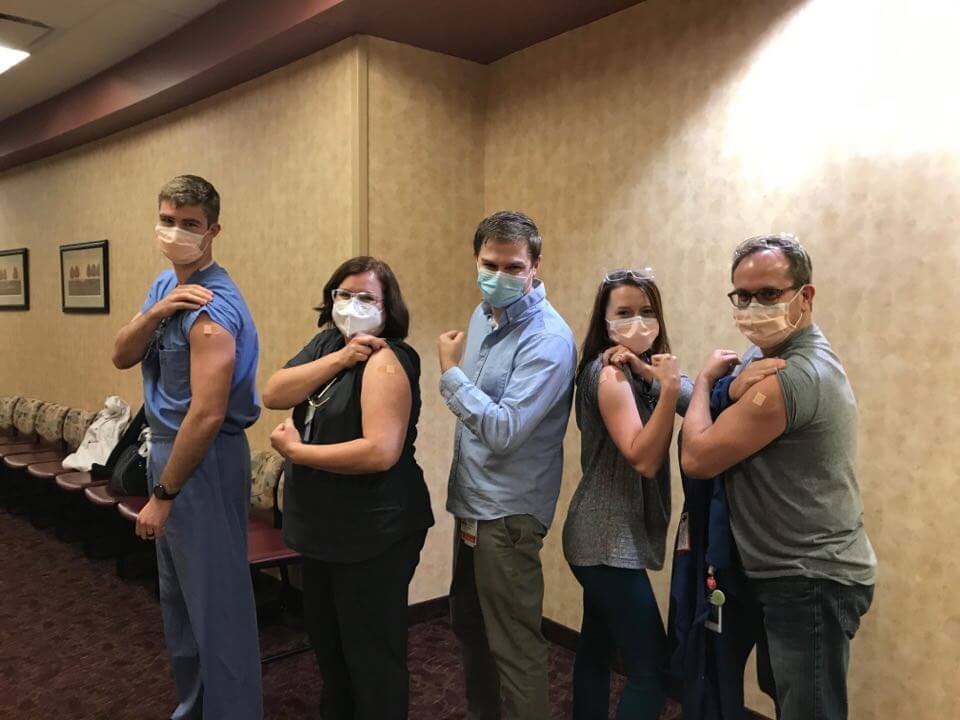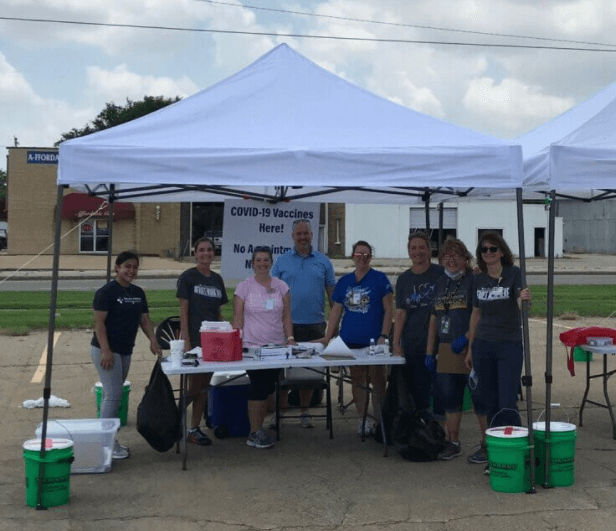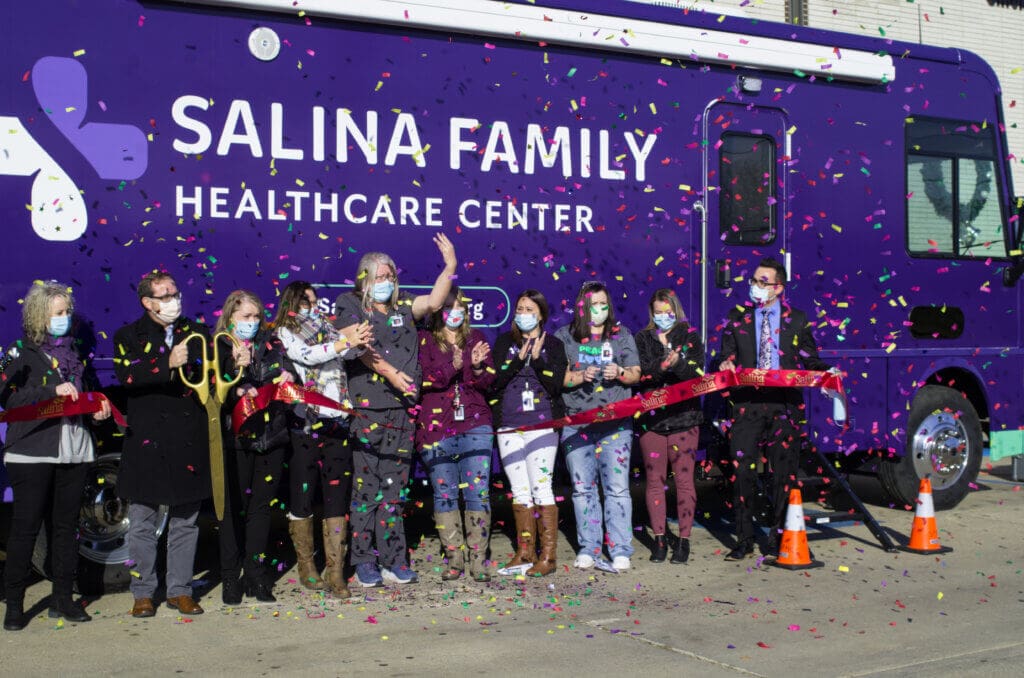 Partnering with organizations and businesses to offer flu or COVID-19 shots to your clients or employees at your location
Going to your community events or health fairs to talk about public health and the services that Salina Family Healthcare Center has to offer
Establishing a rotating medical clinic at your organization or business with health screenings
Providing specific health or medical education and awareness building to unique groups like minorities, non-English speaking, agricultural workers, and so many more!
You can reach the Community Outreach to discuss partnering at 785-825-7251 ext. 642. Our team is able to coordinate some events after traditional business hours.