Trending Inquiries: Mobile Immunizations, Free Health Screenings, CPR Classes
Our Community Outreach department is designed to improve and extend healthcare accessibility for everyone. We are currently serving multiple Kansas counties by collaborating with local community partners to provide health screenings, education classes, immunizations, care coordination, and doctor visits. Our goal is to be able to provide the same care and services that you'd receive inside the clinic, outside of the clinic. We bring our Salina Family Healthcare Center Extraordinary Care to you.
We are currently partnered with businesses, schools, service-based organizations, senior centers, and so many more. Our Outreach group loves to 'get-out-of-the-office' and bring their health services directly to where they are needed.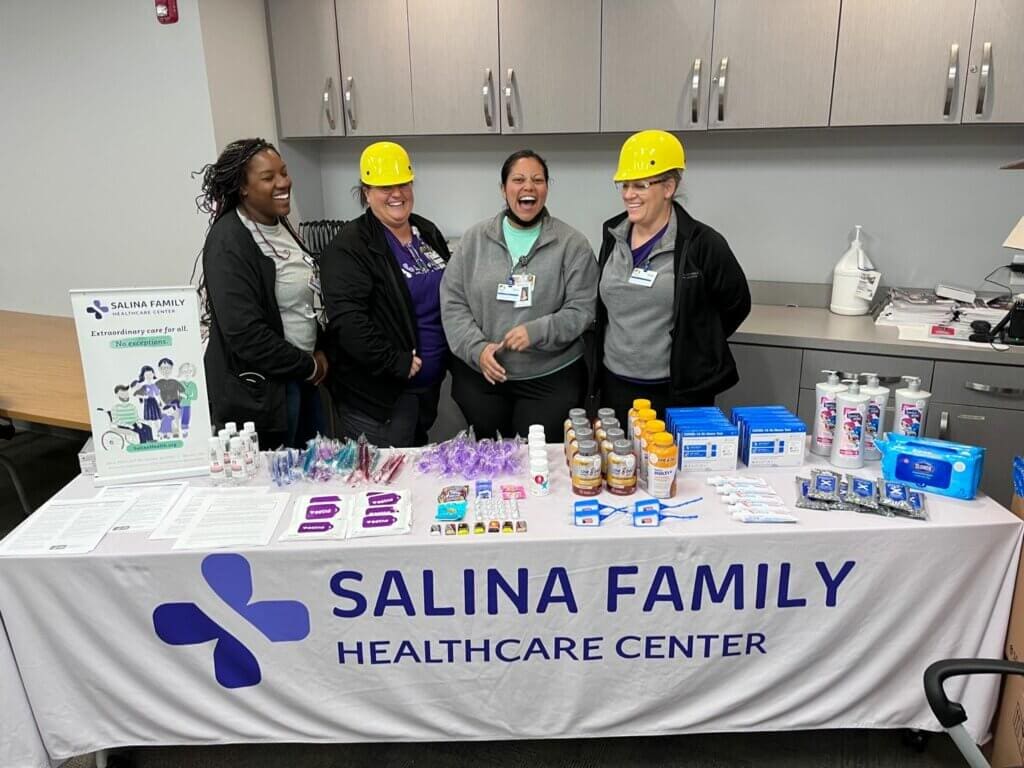 Free Health Screenings: Talk to a nurse, blood pressure checks, blood sugar checks, weight
Integrated Health Services: Assistance with financial discount applications, scheduling clinic appointments, scheduling transportation for clinic appointments, care coordination and community resources
Mobile Immunizations: Influenza, COVID-19
Education Classes: Chronic care (diabetes, high blood pressure, COPD, etc.), mental/behavioral health, healthy lifestyle/coping, naloxone training, CPR/BLS classes
Project Helping Hands: partnerships with other service groups, community donation drop off requests
---
Does your business have a specific health need/education training for your employees? Does your group want to learn more about our team and how we can help inspire health? Please call our Community Outreach department at 785-825-7251 ext. 642 to find out how we can help. Our team is able to coordinate some events after traditional business hours.